13

WHAT DOES THE FUTURE HOLD?
THE NEW CAMPUS
The coming decade will be dominated by the new research campus in Martinsried. The Free State of Bavaria is financing the campus and thus supporting the Max Planck Society (MPG) in developing the campus with the Max Planck Institute (MPI) of Biochemistry and the newly founded MPI for Biological Intelligence into the world's leading flagship for life sciences. New buildings are being planned in the immediate vicinity of the current campus that will meet the future needs of research. This is one way we can continue to attract the best minds to Martinsried.
The existing institute was planned more than 50 years ago with the focus on individual departments being largely independent and therefore physically separate. Today, the ideas are different: "Modern science is interdisciplinary and highly collaborative", emphasizes John Briggs, director at our institute since 2021. "The new campus should facilitate interactions and also informal contacts. A well-designed building can contribute decisively to this." The first buildings are expected to be completed in the early 2030s.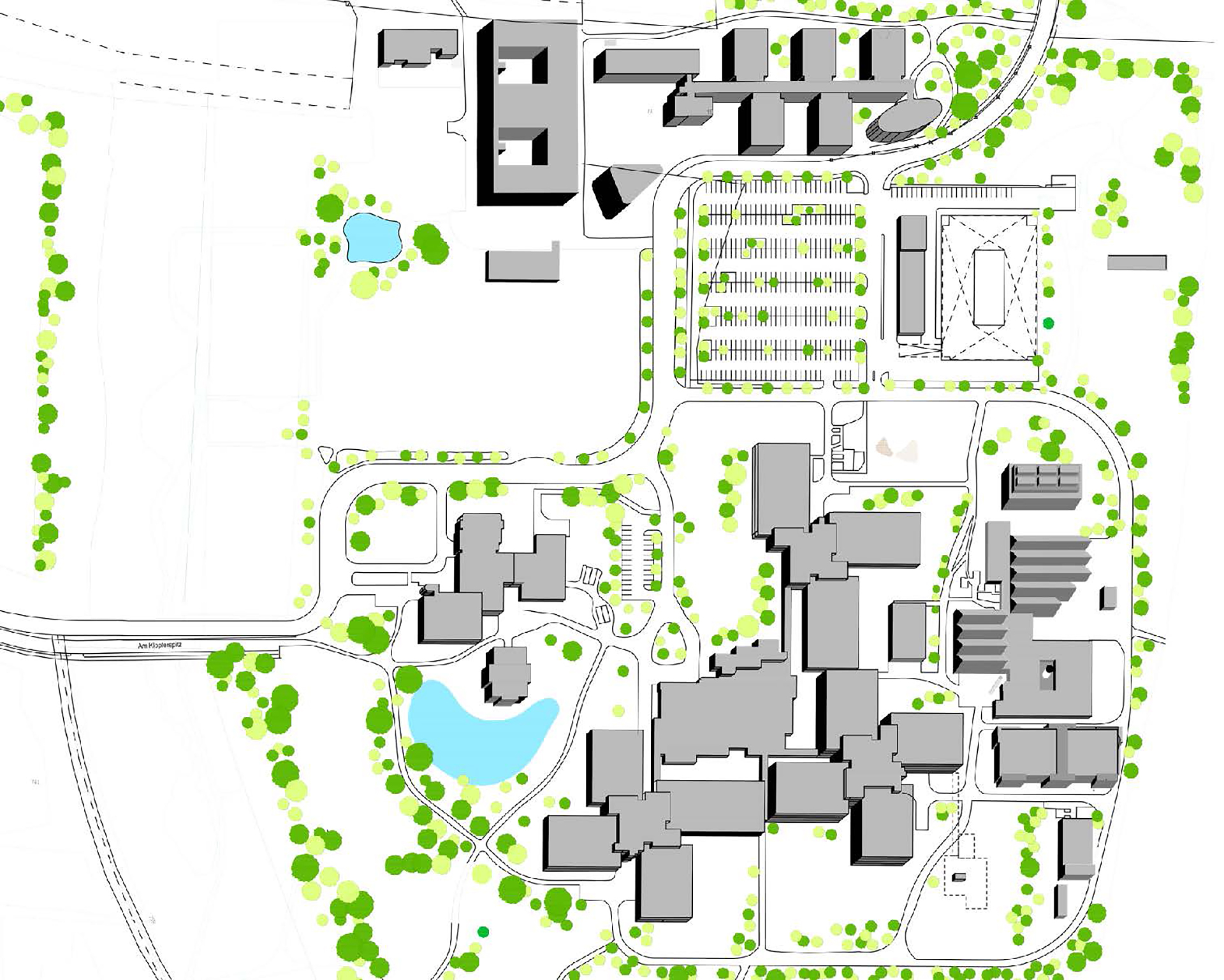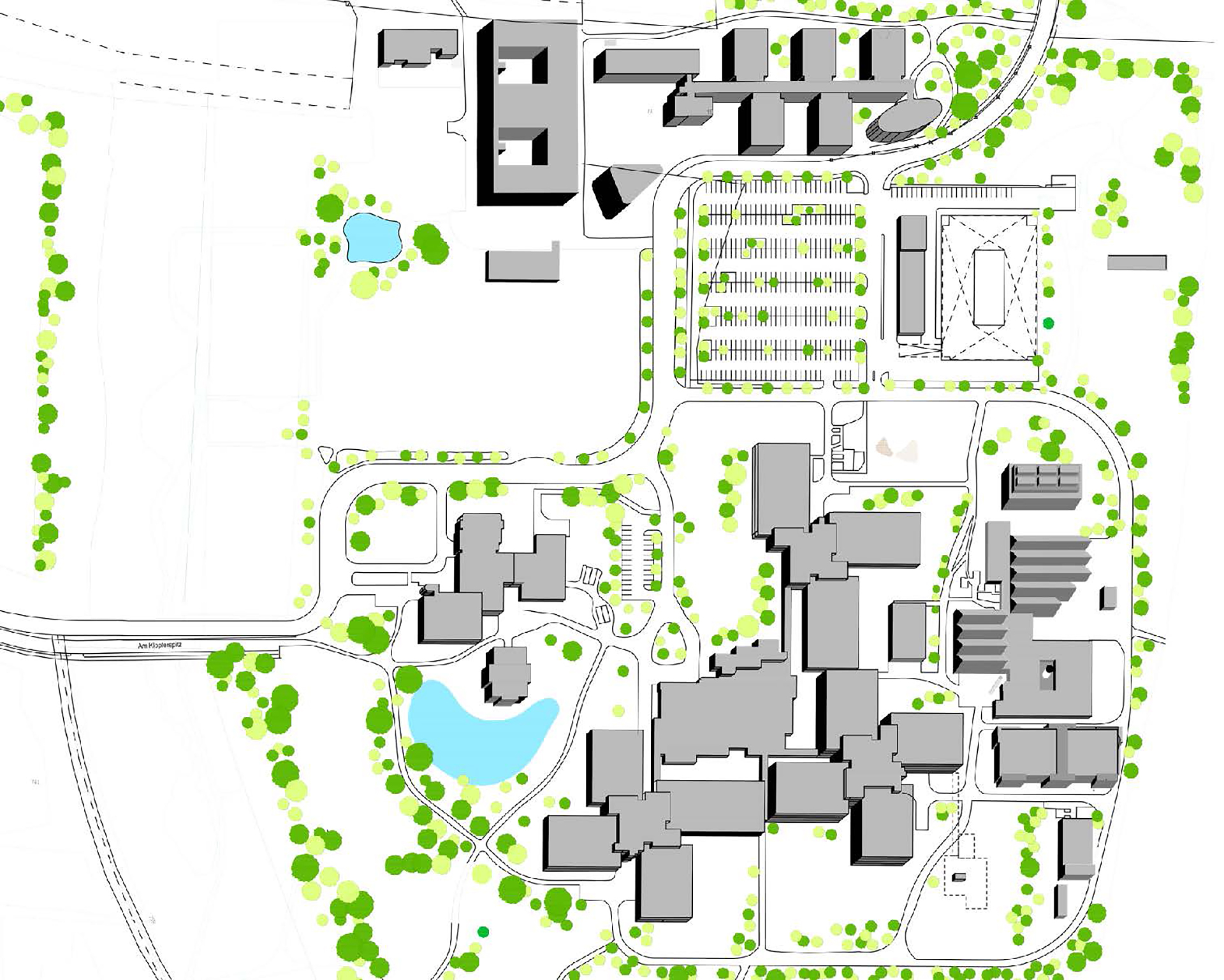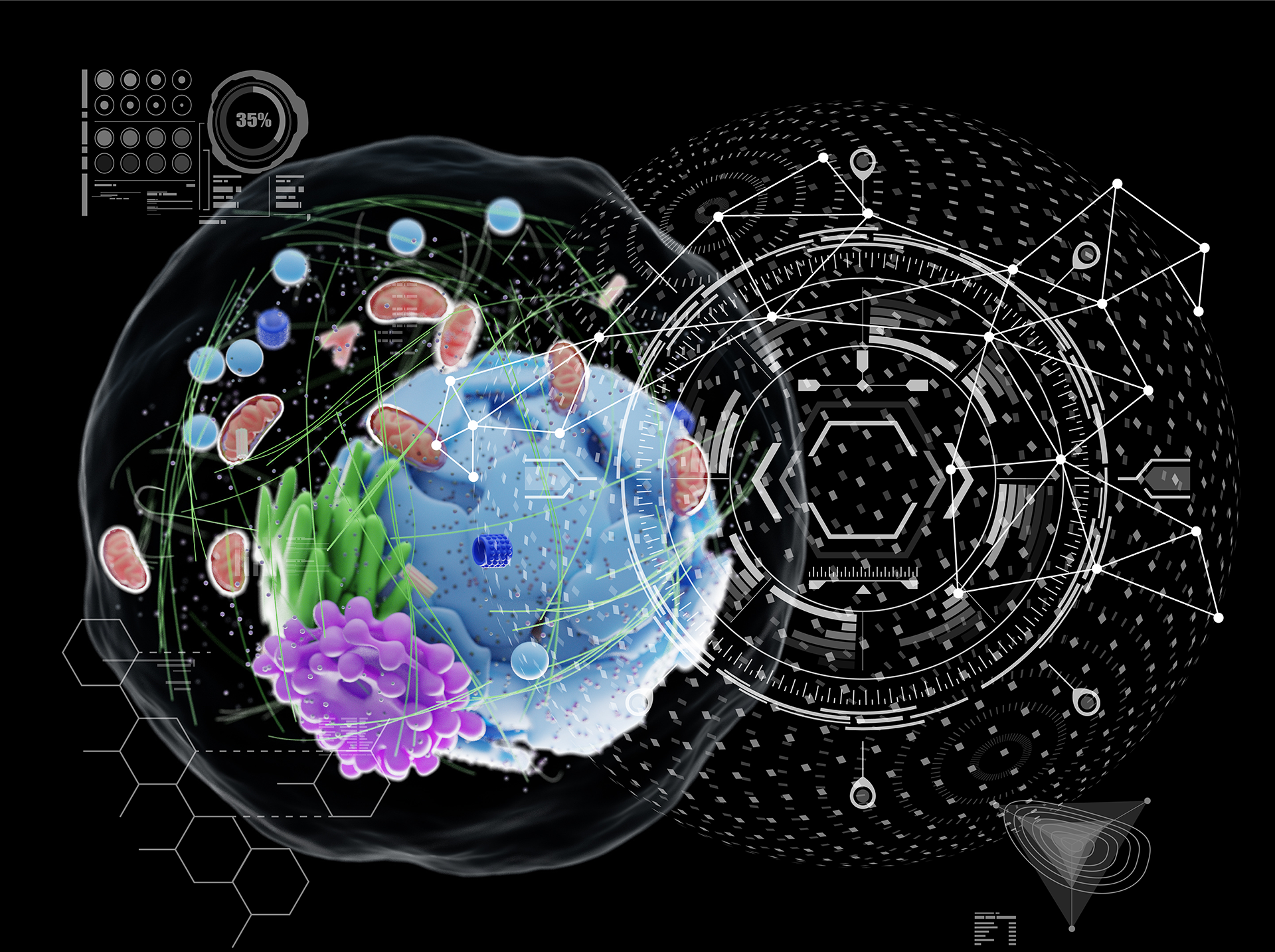 FUTURE TECHNOLOGY
FUTURE TECHNOLOGY
A glance at the past 50 years shows how much technological innovations have changed and inspired research work. Groundbreaking innovations can also be expected in the future. "It will be important that we either push new technical developments ourselves or quickly adopt them", says director Petra Schwille.
Director Elena Conti explains: "It is becoming apparent that artificial intelligence (AI) for example will provide tremendous opportunities for advancing scientific research. One of the latest and most striking developments is the ability to now accurately predict the three-dimensional structure of proteins on their amino acid sequence. Here, AI is accelerating many research fields at exponential pace." Karsten Borgwardt, director of the Department of Machine Learning and Systems Biology since February 2023, adds, "Artificial intelligence has the potential to gain new and complex insights from large experimental datasets. In this manner, AI can contribute to future scientific breakthroughs."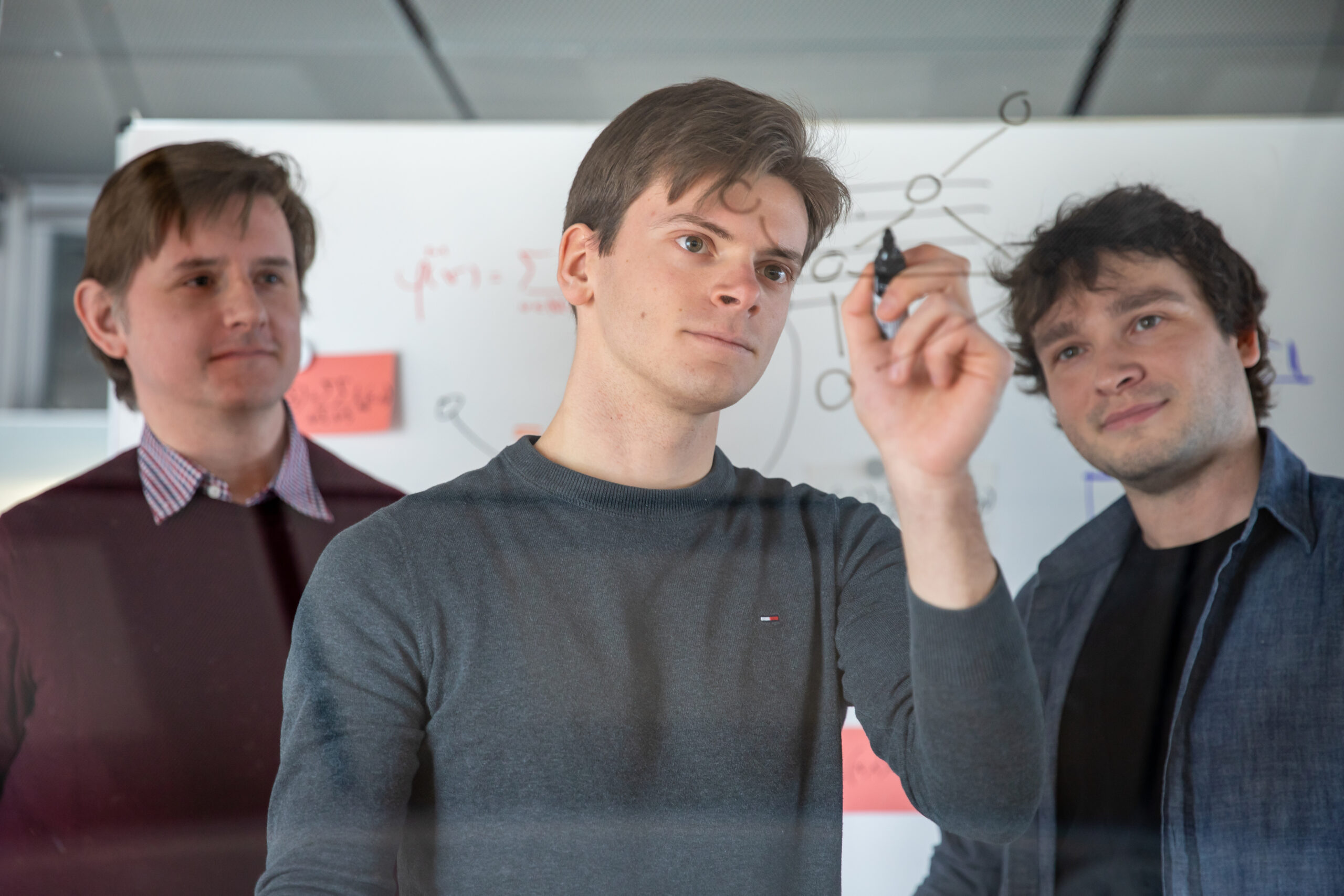 FUTURE QUESTIONS
FUTURE QUESTIONS
Scientific findings do not only lead to innovative applications, but also raise new questions. The understanding of biochemical interactions within the cell has advanced tremendously in recent decades — but numerous uncertainties remain.
It is undeniable that the volumes of data collected have grown in recent years thanks to new high-throughput methods — a trend that will continue. We will face the challenge of screening out what is essential and thus gain a much better understanding of biological relationships.
What are the basic, indispensable characteristics of life? What exactly happens during the development of an embryo? Through which biochemical processes is DNA passed on to the next generation? How are superfluous or damaged RNA molecules recognized and degraded by the body? How do viruses work and how can they be rendered harmless? These and many other questions will continue to keep us busy in the future. For sure, we will not run out of fascinating work.